SERVICES - BOUCHET SPORTS - PIPAY LES 7 LAUX : Ski Rental, Workshop...
BOUCHET SPORTS - PIPAY LES 7 LAUX - SERVICES
SERVICES - BOUCHET SPORTS - PIPAY LES 7 LAUX : Sharpenning, waxing, resurfacing bases, enjoy our knowledge from competition preparation and our state-of-the-art machinery for the maintenance of your own material...
SERVICES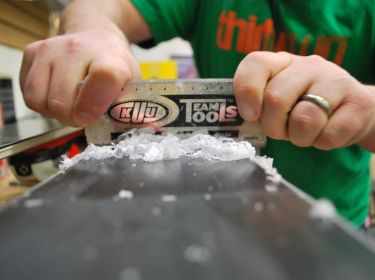 WORKSHOP
you need a maintenance service for your skis : Leave your skis in the late afternoon and retrieve them the next day at the store opening.
BOUCHET SPORTS is available for the maintenance of your equipment:
Waxing: for a perfect glide.
Sharpening: Precise and personalized.
Over molding: leave with an entirely new sole.
Repair.
Binding adjustment.

SKI RENTAL
For your ski and snowboard , we offer the top brands of the moment.
With each new hire , the skis are waxed and sharpened systematically in our workshop.
By booking on our website, you can save up to 40% off for ski and snowboard rental equipment.
ADVANTAGES BOUCHET SPORTS

Discounts up to 40%
Book online and get up to 40% discount on your ski rental.

The 7th day is free!
Don't hesitate to come and hire your equipment on Saturday morning or to have an extra day's skiing: the 7th day is FREE!

Helpline
A counselor is available at any time on the phone to guide you and advise you.


Secure Payment
Information? Contact us...
04 76 08 76 76
Pied des pistes
73570 LES 7 LAUX PIPAY